Another phone, another case. As technology advances rapidly, new models of our favorite devices are released yearly. With every upgrade comes the question: will my current case still fit the new version? Can iPhone cases fit Google phones? So, if you are wondering whether your trusty Google Pixel 7 case will still work on the newest 8 model, here's what you need to know.
Will Google Pixel 7 case fit Pixel 8?
After my friend decided to switch from Pixel 7 to Pixel 8, he asked me if he could use the same case on his new device. This question intrigued me and I began searching the internet to find the following results:
The Google Pixel 7 measures 155.6 x 73.2 x 8.7 mm, whereas the Pixel 8 is slightly smaller at 150.5 x 70.8 x 8.9 mm. Additionally, the camera module on the Pixel 8 has been repositioned and redesigned, which could impact access to buttons and ports.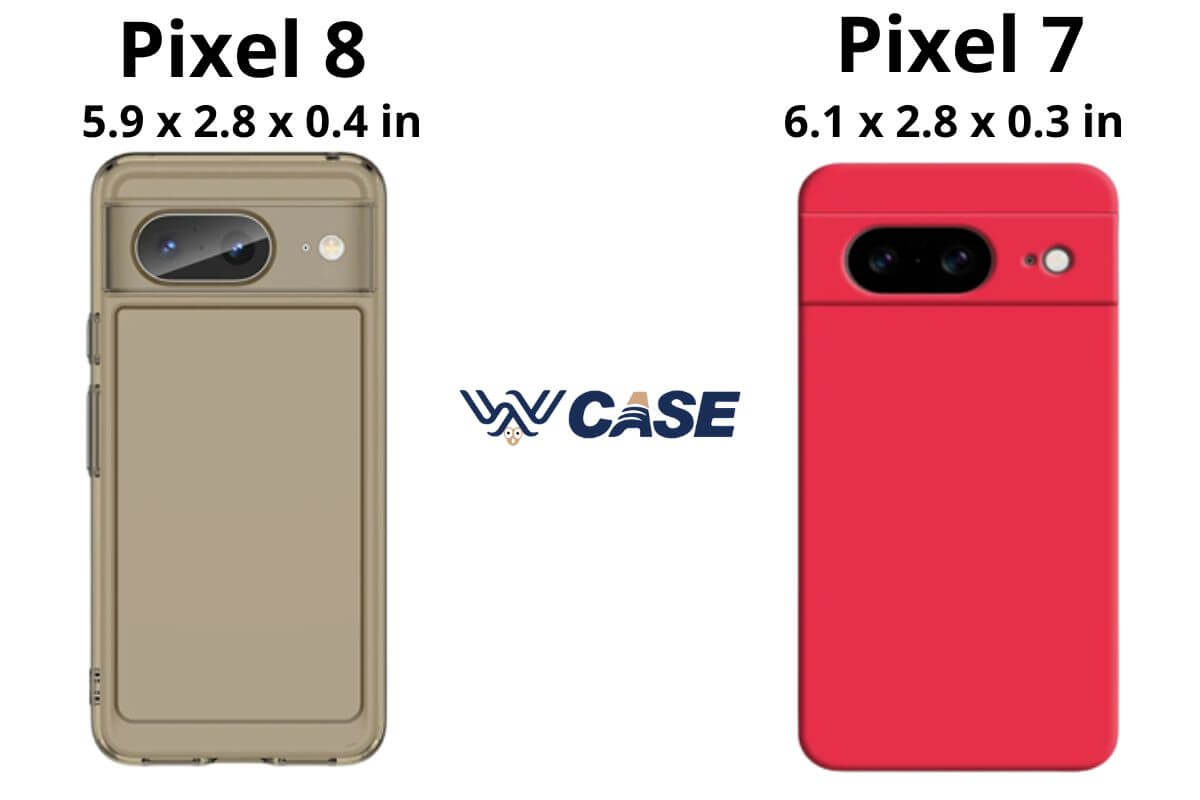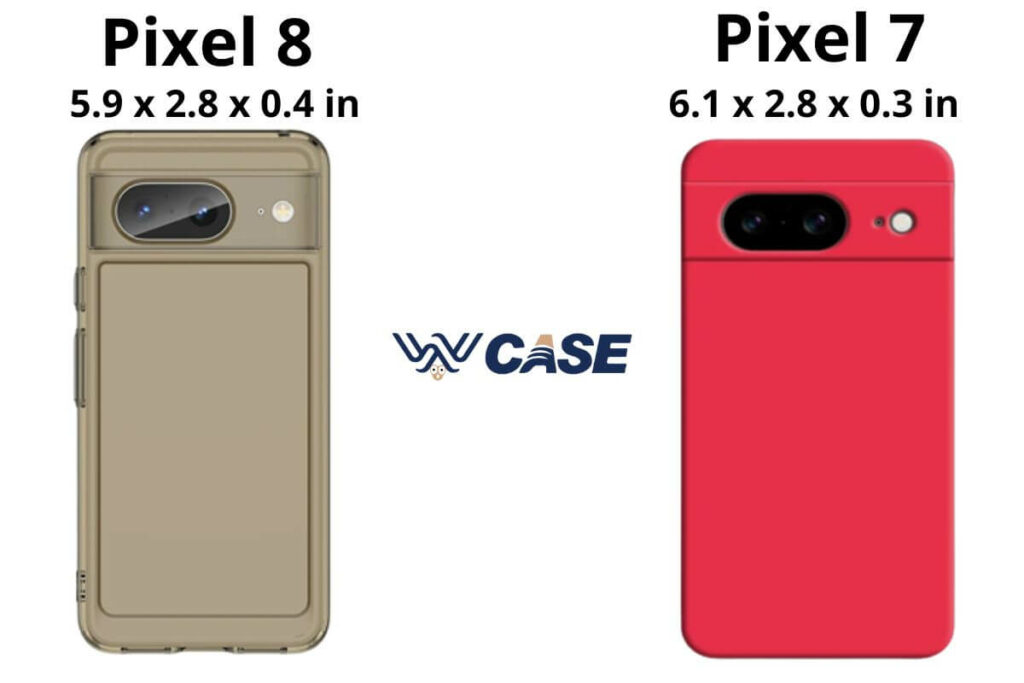 So the short answer to my friend was no! Google Pixel 7 cases will not fit the new Pixel 8. The brand has made several changes to improve the ergonomics and design of the Pixel 8. These changes impact the dimensions of the phone, making it incompatible with the previous Google 7 cases.
Top 5 Best Types Cases for Pixel 8
Now that you understand that Pixel 7 cases will not use the same Google Pixel 8 case. Let's move on to 5 best different types of phone cases designed specifically for the Pixel 8.
1. Slim and Minimalistic Design
Consider opting for an ultra-thin case that adds little bulk to your Google phone while providing adequate protection against daily damage. Look for cases made from durable materials such as polycarbonate or TPU (thermoplastic polyurethane).
2. Rugged Protection
For those who lead an active lifestyle or work in challenging environments, rugged armor cases are a game-changer. These robust options provide military-grade drop protection of about 6 feet along with reinforced corners and raised edges to safeguard your Pixel 8 against accidental drops or impacts.
3. Wallet Cases
Why carry both your phone and wallet when you can combine them? Wallet cases not only protect your device but also offer convenient storage space for cards, cash, IDs, or even a few essential documents. Choose a detachable wallet Pixel 8 case with RFID-blocking technology to keep your personal information secure.
4. Clear Cases
If you love showcasing the elegant design of your Pixel 8 without compromising on protection, transparent cases are ideal choices! Made from crystal-clear materials like flexible soft silicone and TPU. These cases provide excellent grip while letting the beauty of your smartphone shine through.
5. Wireless Charging Compatible Cases
Don't let the hassle of removing your phone case every time you need to charge it! Opt for a wireless charging compatible case specifically designed with precise cutouts, allowing easy access to all ports while ensuring seamless charging capabilities.
Remember always to consider your personal preferences and lifestyle when choosing a case for your Pixel 8, or even iPhone 15 Pro Max. Whether you opt for a slim design or bumper and durable option, ensure it provides adequate protection while reflecting your unique style!
How to pick the best Pixel 8 case for your lifestyle?
Choosing the best case for your Google Pixel phone is a decision that shouldn't be taken lightly. Your phone is more than just a device for outgoing and incoming calls; it's an essential part of your daily life. So, protecting it from potential damages should be a top priority.
A protective case can provide the necessary protection against accidental drops, scratches, and dings, ensuring the longevity of your phone. However, with countless options available online, it's crucial to consider various factors, Including:
1. Material
Cases come in various materials like silicone, leather, and hard plastic. Consider your lifestyle and preferences when selecting the material that suits you best. Silicone cases provide shock absorption, while leather exudes a sophisticated look.
2. Protection Level
Materials like aluminum, metal, and high-density polyethylene can offer excellent durability and security. If you have a busy and active lifestyle that involves outdoor adventures, sports activities, or frequent travel. A high level of protection is recommended.
3. Style
Find a case that matches your personality! From marble, glitter, and holo to vibrant patterns or even customizable options. There's something out there that will make your Pixel 8 stand out from the crowd.
4. Accessory Compatibility
Consider if you use any additional accessories like pop sockets or magnetic car mounts. Make sure the case you choose is compatible with these accessories to avoid any inconvenience.
5. Reviews & Recommendations
Take advantage of user reviews online to get insights into durability, shipping, and overall customer satisfaction before purchasing a new protective case.
Remember these tips when searching for the perfect protective companion for your new Google Pixel 8!
Conclusion
To wrap it up, when considering whether a Google Pixel 7 case will fit the new Pixel 8 case, it's important to note that due to slight differences in size and camera module placement, the cases may not be compatible.
Thankfully, finding the perfect case for your smartphone that matches your style and provides adequate protection is a straightforward process. Just consider factors like material, level of protection, and compatibility with accessories before making your purchase. By doing so, you can ensure that your Pixel 8 remains stylish, secure, and fully functional.
Similar articles: