Read about what is TPU material and the difference between silicone and Thermoplastic polyurethane (TPU) phone cases, and which one you choose to protect your new phone.
You are spending a considerable amount of money out of your pocket for the newer phone and you need to provide the best protection to it against accidental drops, and scratches. That's where a protective case will be able to assist your phone.
On the other hand, you will be able to purchase a durable and protective phone case in many different styles and designs such as TPU (Thermoplastic polyurethane) or silicone material. They will provide excellent assistance to you by making your iPhone or Samsung a personalized one.
What is TPU Material?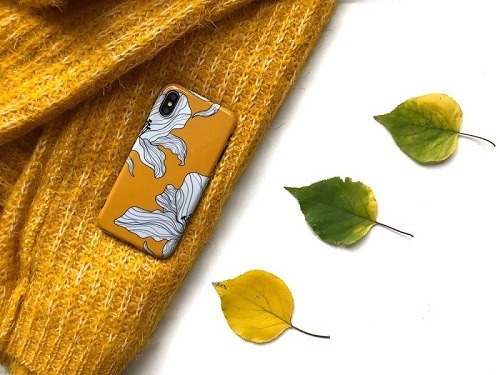 Thermoplastic polyurethane (TPU) material is a kind of thermoplastic elastomer. Consequently, it's elastic and melt-processable. TPU material is a sort of cube copolymer (contains soft and hard sections ).
TPU (Thermoplastic polyurethane) can be colored via a range of procedures, and it's also very flexible. This is mainly on account of the makeup of hard and soft sections.
The hard parts are aliphatic. They are generally aromatic, however, the aliphatic hard sections are preferable once the color and clarity retention in vulnerability to the sun is much more important.
How Strong is TPU Material?
TPU material is commonly used in many different items we use every day. Can also be used as an additive to make other materials sturdier. TPU plastic is also hard once it has been set and this will allow the manufacturer to use it as a base for other components including polyester, polycaprolactone, and polyether.
Polyester TPU
Polyester TPU is normally recommended as the base for something that may result in abrasions. Because TPU is stable, it blends better with a material that resists both oil and other chemicals which can produce a more sturdy material.
Polycaprolactone TPU
Polycaprolactone uses toughness, and stability for a stable base when cold temperatures may be an issue. This material is also good for sealants as well.
Polyether TPU
The polyether is great for any application that requires being underwater. Once set, it can create a durable seal that can handle the stress that comes with the flexing of temperatures.
TPU plastic can also be mixed with other agents and compounds to create a particular look and feel of a case and offer additional features that consumers may be interested in such as biocompatibility, optical clarification, or fire-retardant protection.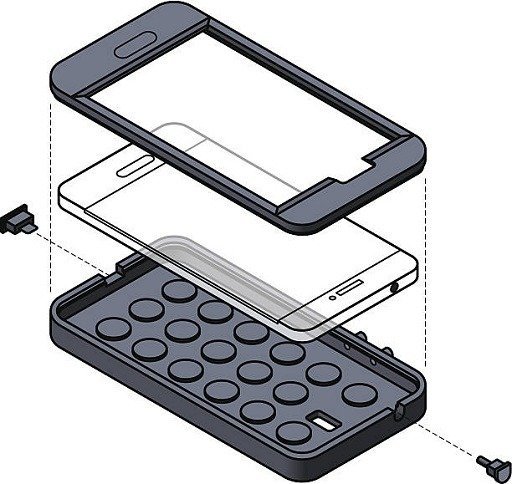 Let's take a quick look at the differences that exist between TPU (Thermoplastic polyurethane) material vs silicone phone cases. Then you will be able to understand the best material available for you to go ahead with.
Size and fit
The cell phone cases are usually constructed to fit perfectly well with the devices. Both TPU material and silicone cases usually cover the rear and the sides of the device. The thermoplastic polyurethane phone cases are light. They will not make your cell phone bulky. They can provide a perfect fit for the phone as well.
You will not come across the need for wallet phone cases in order to recharge the cell phone or listen to music with it.
However, silicone is in a position to provide a better fit. They fit in a similar way to the skin of the mobile phone. The silicone phone cases are minimal and they will never make your device appear bulky. However, you should also keep in mind that there are a few thick silicone phone cases available in the market for your purchase as well.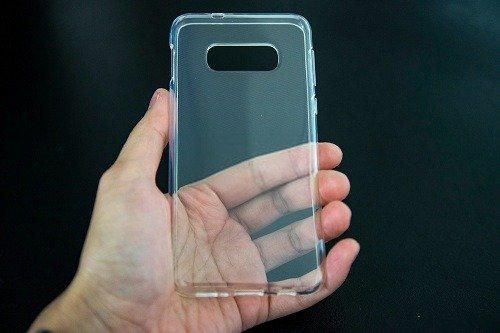 Durability
When purchasing a smartphone cover, you tend to pay special attention to its durability. Durability determines the resistance shown by the mobile case against wear and tear.
A TPU phone case is less durable when compared to a silicone phone case. In fact, they are more vulnerable to wear and tear. If you aren't careful with these cell phone cases, you will be able to see scratches on them.
However, they don't easily break from minor impacts, such as dropping your device.
Silicone phone cases are more durable when compared to thermoplastic polyurethane phone cases. They are fire-resistant as well.
The elastic properties of the phone case contribute a lot towards durability. However, silicone phone cases are vulnerable to tearing, especially when you use them along with sharp objects.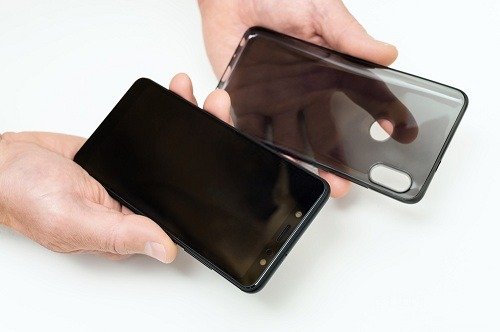 Designs
You don't just purchase a cell phone case to provide protection to the device. You expect it to personalize the device for you as well. That's where you need to pay more attention to the design of the mobile phone case you purchase.
When you compare TPU material vs silicone, you will notice that a TPU phone case comes along with better designs.
In other words, you will be able to discover them in a variety of styles, patterns, and colors. You are also provided with the chance to customize the design according to your specific requirements.
On the other hand, silicone phone cases have lesser designs. However, you will still be able to pick the right phone case in many different shades.
Pricing
Last but not least, you need to focus on the pricing factor of mobile phone cases. The thermoplastic polyurethane phone cases are the cheapest ones you can purchase from the market. However, the exact price would vary depending on the type of plastic and the designs introduced to it.
The silicone covers are slightly more expensive when compared to TPU material.
Similar to thermoplastic polyurethane cases, the exact price would vary depending on the design and the materials used.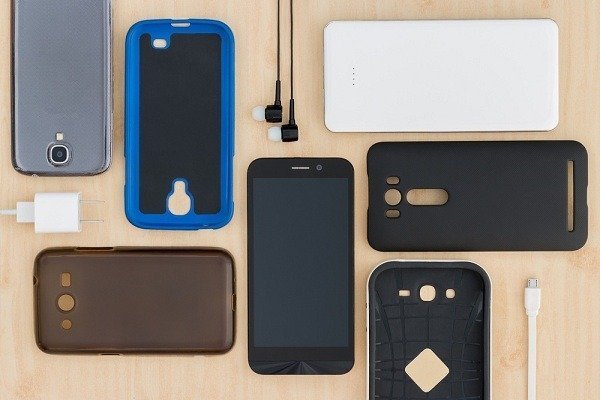 IS Thermoplastic Polyurethane (TPU) Material Better Than Silicone?
As long as a cell phone case is made with either silicone or the TPU, there is no other option as far as phone case owners are concerned that offers the protection you get with either one of these cases.
Silicone cases have an advantage over all other cases because you can normally get a longer life out of them because they are so flexible. Also, you can clean the plastic and silicone easily if they become dirty whereas the TPU case gives the phone owner more grip when holding the phone in their hands.
Either one of these cases is going to cost a little more in the long run but it is well worth it to have that peace of mind
Frequently Asked Questions:
Thermoplastic polyurethane (TPU) and silicone are two of the most prominent materials that are being used for making phone cases in today's world. You can find more answers to your questions below including whether is TPU safe. flexible?
TPU VS Silicone Phone Cases:
The process of purchasing a cell phone case can be quite overwhelming. That's because you will be able to discover many different types of phone cases available in the market. They are made out of different materials and they come in different styles.
Is TPU Material Safe Or Toxic?
TPU, or thermoplastic polyurethane, are polymers that are toxic for any human, animal, or insect of any type when they are separated but when placed together, they make up a balanced compound called thermoplastic polyurethane, or TPU Plastic.
This compound is manufactured within the plastic industry and then used to create such things as cell phone cases.
Is Thermoplastic Polyurethane Phone Cases Flexible?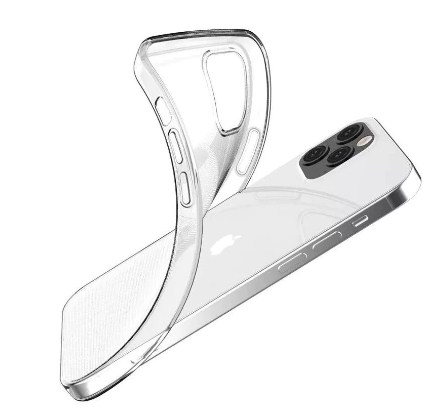 There are many factors that play a role in determining how flexible a TPU phone case will be. The manufacturer works hard to create a phone case with enough flexibility to fit on the phone and hold the phone firmly through normal everyday use.
Shore 30A is normally used for softer rubber cases. This type of TPU is flexible enough for your phone and can be molded to fit the phone in the right way, so you don't need to worry about the case slipping off of the phone.
Which One is Stronger: Silicone Or TPU Phone Case?
There are other materials that can be used to make a good cell phone case, however, no other type of product exists that can offer as much protection for your cell phone as either silicone or TPU can. You can purchase shockproof cases for your phone.
Conclusion
Now you have a clear understanding of the differences that exist between thermoplastic polyurethane (TPU) material and silicone phone cases. It is up to you to go ahead and pick the best phone case out of them as per your requirements.
To make the purchase, you are encouraged to visit Waw Case store as they have the best material phone cases of cute and trendy Marble phone covers, Glitter, Metal, Alcantara, silicone, and flower cases.