A wallet cover is a go-to accessory for those who want to streamline what they carry around. This article will explore what is a wallet phone case, why you should buy one, and how safe it is!
What is a Wallet Phone Case?
A wallet case is a type of phone cover that includes a built-in wallet. It can be in the form of a flip or pocket that you can use to store your credit cards, cash, and other small items.
Wallet phone cases are significant for people who want to minimize the number of things they carry with them and those looking for extra protection for their belongings.
There are many practical and stylish cell phone cases that offer wallet features, so you're sure to find one that suits your needs.
A folio-style case may be a good option if you're always on the go. These cases typically include a strap or clasp that keeps your belongings secure.
If you prefer something a bit more minimalist, slim leather cases are available that don't add much bulk to your phone.
No matter what your style is, a wallet phone case is a great way to keep your essentials close at hand. So if you're looking for a new phone case, consider one with a built-in wallet!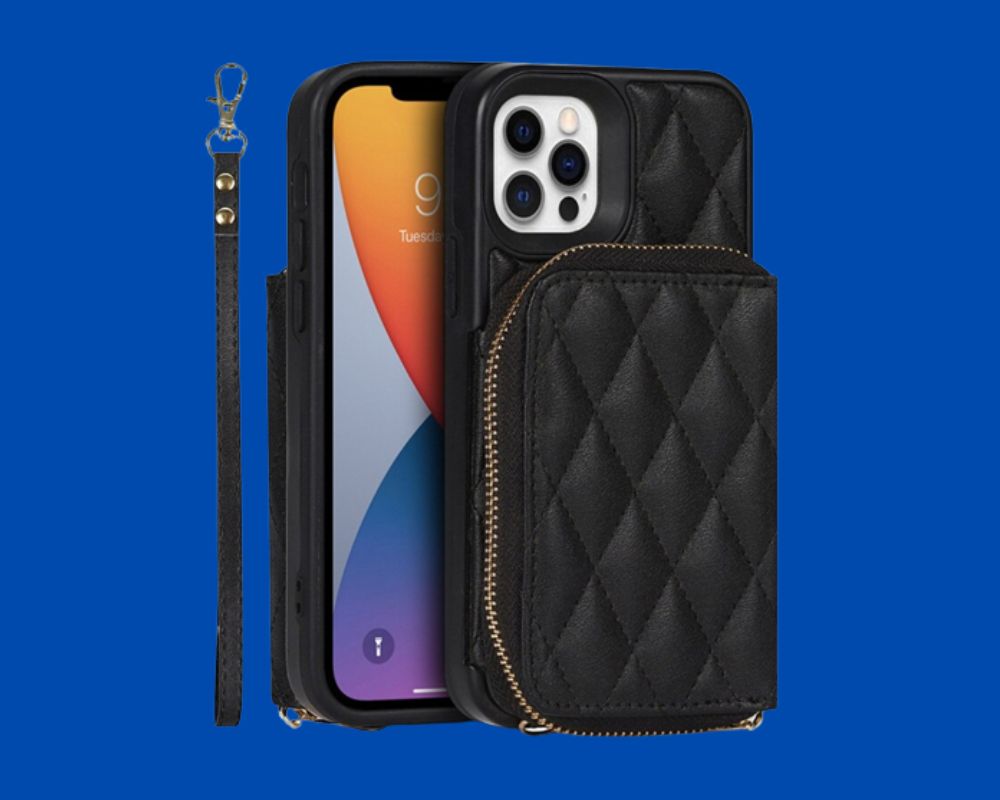 Why You Should Get A Wallet Phone Case?
Like most people, you probably use your Android or iPhone for just about everything. From keeping in touch with family and friends to checking the news and weather to playing games and listening to music, our phones have become essential tools in our everyday lives.
With all of that usage, it's no wonder that phone cases have become so popular. They not only protect our expensive investment from drops and bumps, but they can also make a fashion statement.
Wallet phone cases are one of the most well-known types in the waw case store. And for a good reason!
They offer protection from scratches and also provide a storage area for your cards and cash. Finally! No more extra wallets to carry around!
Here are some reasons why you might want to try a wallet phone case:
1. Protection for your phone: With a wallet case, your phone will be better protected from drops and scratches. Most cases have some padding or shock absorption built in, which will help to keep your phone safe if you accidentally drop it.
2. Convenience: Let's face it, wearing a bulky wallet can be uncomfortable and inconvenient. You're always forced to lug it around with you when it should just stay at home. A card case allows you to never have to worry about bringing your wallet because everything is conveniently condensed into one easy-to-carry device.
3. Style: Wallet cases come in many designs and styles nowadays, whether you want something sleek or professional.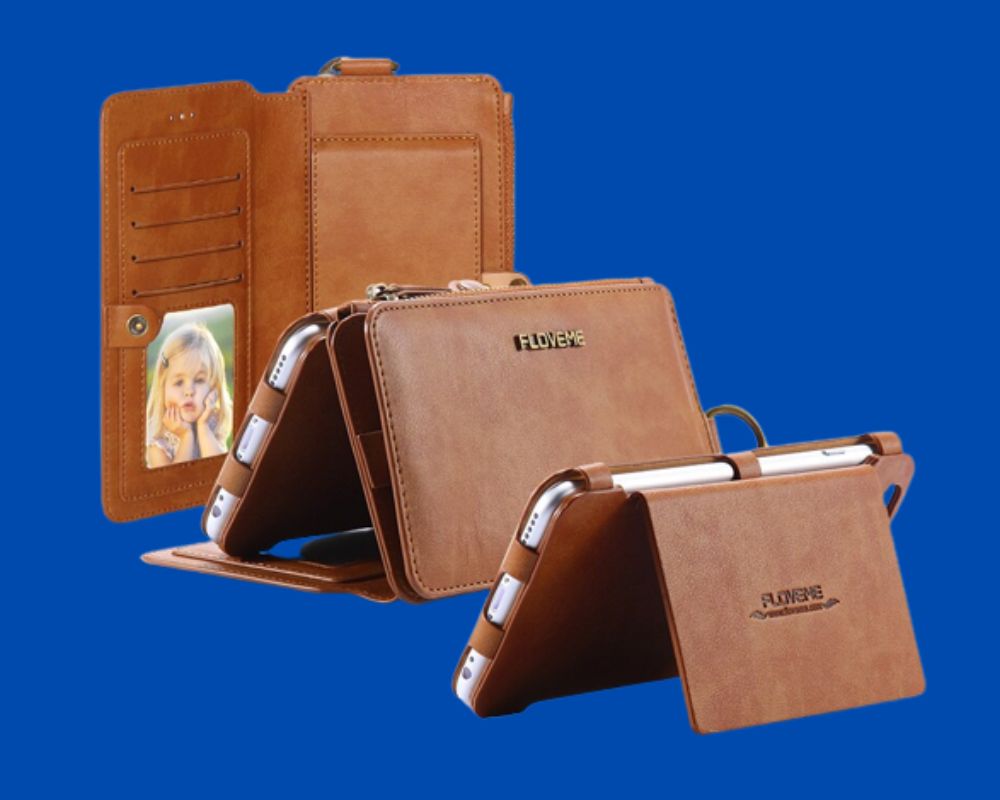 Are Wallet Phone Covers Safe?
Yes, wallet phone cases are safe. They are durable materials that protect your phone from drops and scratches. Plus, they have a built-in pocket for your cards and cash so that you can keep everything organized in one place.
Do Guys use Wallet Phone Cases?
There are different types of phone cases on the market, but do guys use wallet phone cases? It turns out that many guys do use wallet covers!
Wallet phone cases offer a convenient way to keep your cards, and cash money in one place. They're also great for guys who prefer to avoid carrying a lot of stuff in their pockets.
The cover has various colors and designs, so there's sure to be one that fits your personality. And they're not just for guys – women can use them too! So If you want a stylish, functional, and durable phone case, consider getting one that's also a wallet.
Great for Traveling
An iPhone wallet case is a great option for anyone who's constantly on the go. Keeping your passport, boarding pass and other important documents in just one place can help you be more organized while traveling.
Additionally, it has plenty of room for your credit cards and cash. This makes it easy to grab and go when running out the door.
Convenient for Shopping
If you do a lot of shopping, whether online or in brick-and-mortar stores, you know how important it is to have a convenient way to pay for your purchases.
With a wallet phone case, you can easily and quickly access your credit cards or cash to make a payment without hassle.
Plus, if you're always on the go, having a wallet phone case means you won't have to worry about carrying around a separate wallet and phone.
Things you need to know before buying a leather phone case with a wallet! And if you ever misplace your phone, you'll still have your wallet with all your important cards and cash safely stored inside.
Wallet Case vs Regular Case
There are many differences between wallet cases and regular cases for your Android or iPhone.
First, wallet cases tend to be larger and bulkier, as they need to accommodate space for your cards and cash. It can be inconvenient if you're looking for a TPU case that will only add a little bulk to your pocket or purse.
Secondly, wallet cases usually offer less protection than regular cases, as the extra space and flap can leave your phone vulnerable to drops and scratches.
Finally, wallet cases can be more expensive than clear phone cases, as they often include features like RFID blocking and additional card slots.
So, which is the better option for you? If you're someone who wants maximum protection for your phone, a regular shockproof case is probably what you need. But a wallet case could be a good option if you're looking for a convenient way to carry your cards and cash.
Conclusion
So, are wallet phone cases a good idea? We think so! They offer a great way to keep your essentials close at hand and look pretty darn stylish too. If you're not sure whether or not to invest in one, we say go for it. You won't regret it.