Your iPhone 11 or 12 won't turn on or charge correctly? There's a number of reasons behind it such as the USB cable not functioning properly, the charging interface may be faulty or be loose, or even an app collapse.
In addition, it can be occurring due to third-party apps that may be interfering with the charging procedure or carrying an excessive amount of power due to that you can not observe again in the battery life when you control the iPhone.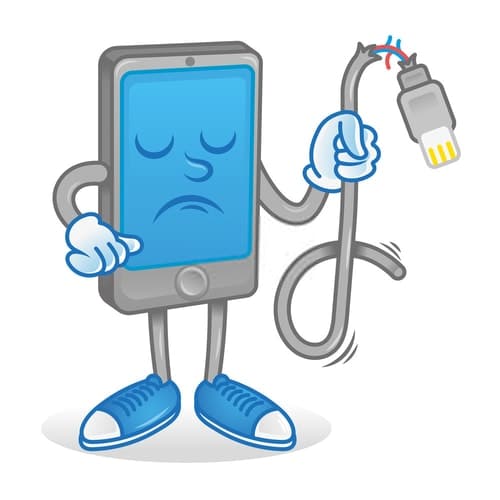 Another frequent issue is due to that the iPhone not charging isn't upgrading the program. Always maintain your iPhone app up to date because outdated applications can slow down the charging procedure.
Not to worry, as the following tips will help pinpoint the rationale as to why the phone won't turn on or charge on and what you could do to fix it.
Table of contents:
Why Won't My iPhone Turn On?
2.1. Try Using Your PC To Charge Your Phone
2.2. Clean The Charging Port Of Your iPhone
2.3. Switch To A Different Cable/Adapter
2.4. Check The iPhone Charging Temperature
2.5. iPhone Not Turning On: Restart Your Phone
2.6. Put Your Phone in DFU mode
2.7. Reboot iPhone Without Data Loss
2.8. Still iPhone 11/12 Won't Charge Or Turn On? Contact Apple Support
iPhone Won't Charge – How To Fix?
If you have your iPhone 11/12 on charge and are noticing that the battery won't charge up as quickly as it should, it could likely be due to the fact that you are using your phone while it is plugged in to charge. Playing games or just browsing around on social media can deplete any charge that your phone is receiving while it is plugged in.
To determine if your phone has charging issues or iPhone 13 Pro Max keeps showing the Apple logo and turning it off, try plugging the phone into the outlet and letting it charge a while without using it. If you notice that the battery percentage increases as it should, then you know that you can't be on your phone while it is charging.
Placing your phone in airplane mode only takes a few minutes off of your phone's charging time so it doesn't make that much difference.
Why Won't My iPhone Turn On?
Over time, adaptors and cords can cause iPhone 12 or 11 won't turn on. When this happens, they will not be able to make the charge the way they did when you first purchased it. They may still charge however it will be at a slower pace and it may not be at one hundred percent.
You can check it by purchasing another power adaptor and then plugging it in and charging your phone. If your iPhone not turning on, then it was most likely your adaptor that was going bad.
1- Try Using Your PC To Charge Your Phone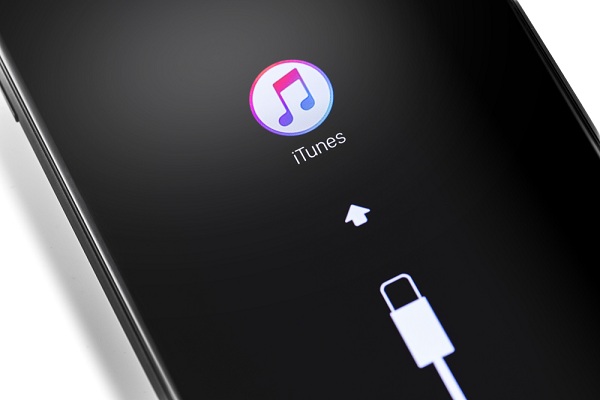 Still, your iPhone won't charge? you may want to try iTunes on your computer to charge it. To do this, you will need to connect your phone to the computer's USB port using your charging cable without the adaptor. Once your phone is connected, you will be able to open iTunes on your computer.
iTunes will take a moment to recognize your iPhone 12 or 11 and then it will start to charge it. You will also have the option to sync your phone with your computer to download pictures from your phone to help free some of the storage on your phone. When charging your phone using your computer, you will want to close all the apps you have opened on your computer or run the app in the background first.
If iTunes will not allow your phone to sync, you will need to force the computer to restart and place it into recovery mode. This will allow you to use iTunes to then repair any system files that may be corrupt. Then you should be able to plug in the phone to the computer and sync and charge it successfully.
2- Clean The Charging Port Of Your iPhone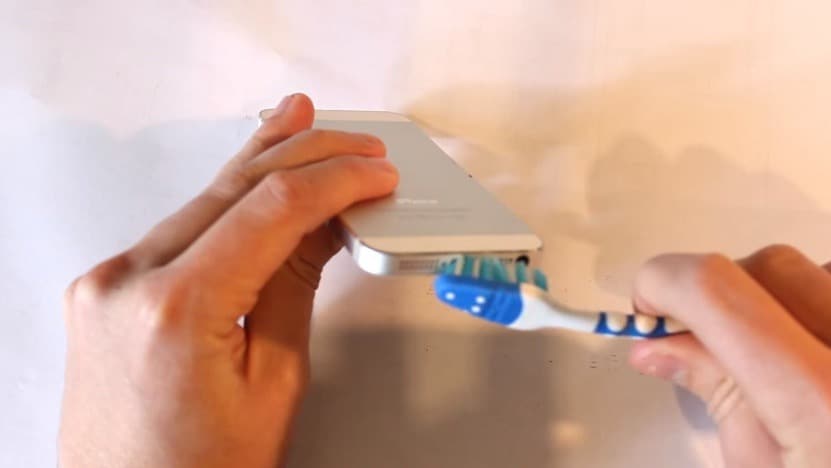 When lint accumulates in the charging port of your iPhone 11 or 11 Pro Max, it blocks the vent and causes certain mistakes in the relation between the phone and the charger along with the cable.
The perfect method to remove lint and dust out of this region would be to gently blow from the vent so the dirt is removed together with the sudden gush of air. Avoid using anything or strong to poke within the vent since you might wind up causing more harm to the vent than you planned.
3- Switch To A Different Cable/Adapter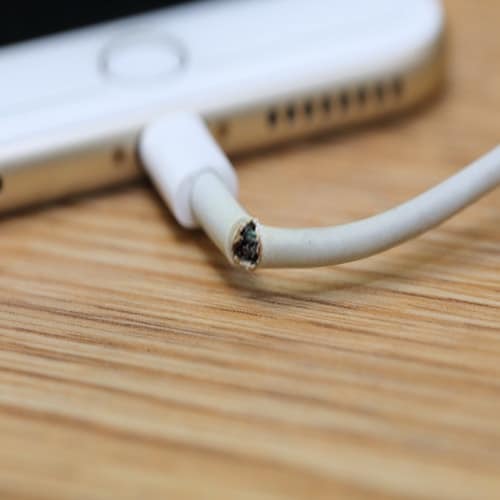 Examine the cable for apparent damage, and when there is any possibility the cable is broken, then try out another one. Err on the side of caution keep in mind that a charging cable may have internal damage that is not visible or aren't apple certified.
Also, try another power supply. It is convenient to control your iPhone with a USB port in your laptop, however, there are a whole lot of potential issues here — that the USB interface may have been ignored, or it may not have the capacity to provide enough power to control the iPhone.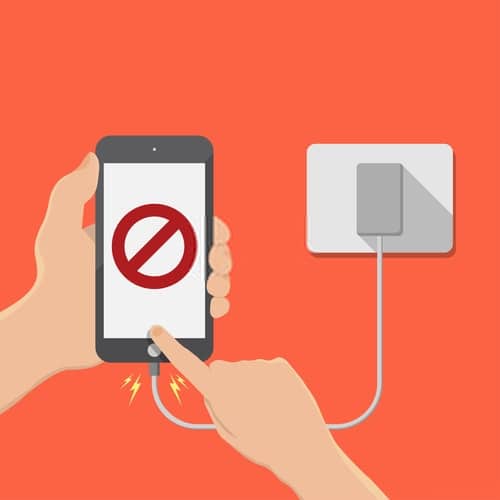 Rather, plug the iPhone 12 or 11 directly into the wall with an AC adapter to remove all the probable issues. If the socket is"changed," make sure to put it on so power flows into the mobile phone.
4- Check The iPhone Charging Temperature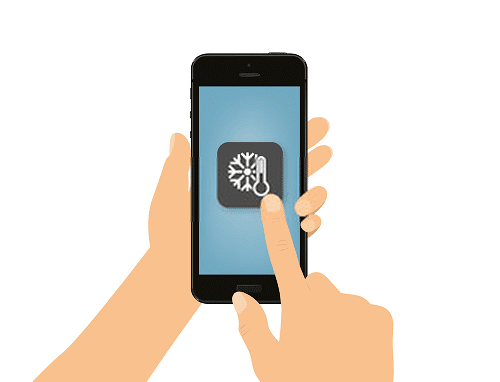 The lithium battery is quite sensitive to the phone overheating. During charging large temperatures may cause battery charging and degradation at temperatures over 45 °C will degrade battery performance, whereas in the lower temperatures that the inner resistance of the battery can increase, leading to quicker charging times.
5- iPhone Not Turning On: Restart Your Phone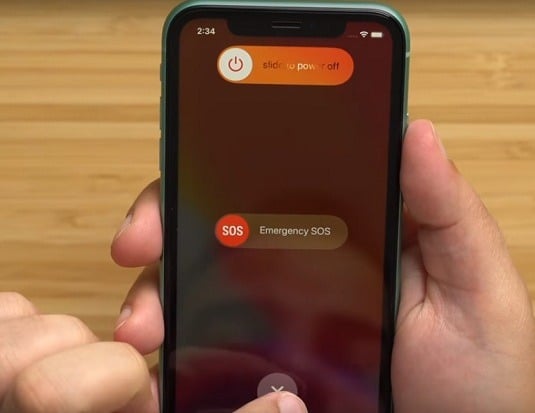 Press and keep holding the Sleep/Wake button towards the surface of the handset before the red slider looks onscreen. Slide it around to flip it off then replicate to flip the phone back.
When the iPhone is rooted and can not be resumed in an ordinary way do the following:
Hard Reset
If your iPhone will not turn on, because of application-related issues, then doing a hard reset might help. A tough reset on iPhone, won't eliminate user data however it simplifies RAM and finishes undesirable procedures.
6- Put Your Phone in DFU mode
If nothing else works, you need to think about placing the iPhone in DFU mode. This will let you reset the unit to factory settings by connecting it to iTunes. It is a much more radical way than a recovery manner and needs to be tried as a last resort. The following steps will guide you;
Hold the Power button and while holding it down, press the home button too.
Keep pressing the buttons for approximately 8 seconds and then release the power button and keep pressing the mouse button.
Release the home button when the device enters DFU mode.
Connect the iPhone to the laptop and when iTunes find the device in retrieval mode, click "OK" to restore the device
7- Reboot iPhone Without Data Loss
The issue with DFU mode or hard resetting your iPhone to factory settings is you will drop a few of the information on the apparatus.
However, there's yet another option if your iPhone will not turn on or charge, a third-party solution that may help you fix this problem without the chance of information loss.
That solution is Tenorshare ReiBoot. To utilize ReiBoot, install it on your pc and follow these simple steps;
Launch ReiBoot on your own laptop and connect the iPhone to the pc using USB cables.
Just click "Download" to get the firmware package required to resolve the device.
When the download is finished, click "Start Repair" to start the repair procedure.
8- Still iPhone 11/12 Won't Charge Or Turn On? Contact Apple Support
If you have not tried the previous steps, you need to check to find out whether your own iPhone is still under guarantee with Apple. If that's the case, and your problem like iPhone keeps showing the Apple logo and turning it off is not due to water or hardware damage, take a look at the Apple Support website – they may have the ability to correct the problem at no cost, also do not forget to transfer your iPhone contacts to a computer.
Authors Recommendations: