Description
Experience the ultimate blend of style and convenience with our glitter love heart iPhone case with a black wrist chain. This cute and trendy case not only showcases a stunning glittering love heart pattern but also comes with a practical wrist chain so you can keep your phone securely within reach at all times.
Crafted using high-quality silicone and rubber material for utmost durability. This is the perfect accessory for any fashion-forward individual who values both fashion and functionality.
Elevate your iPhone protection game today and show off your unique sense of style confidently!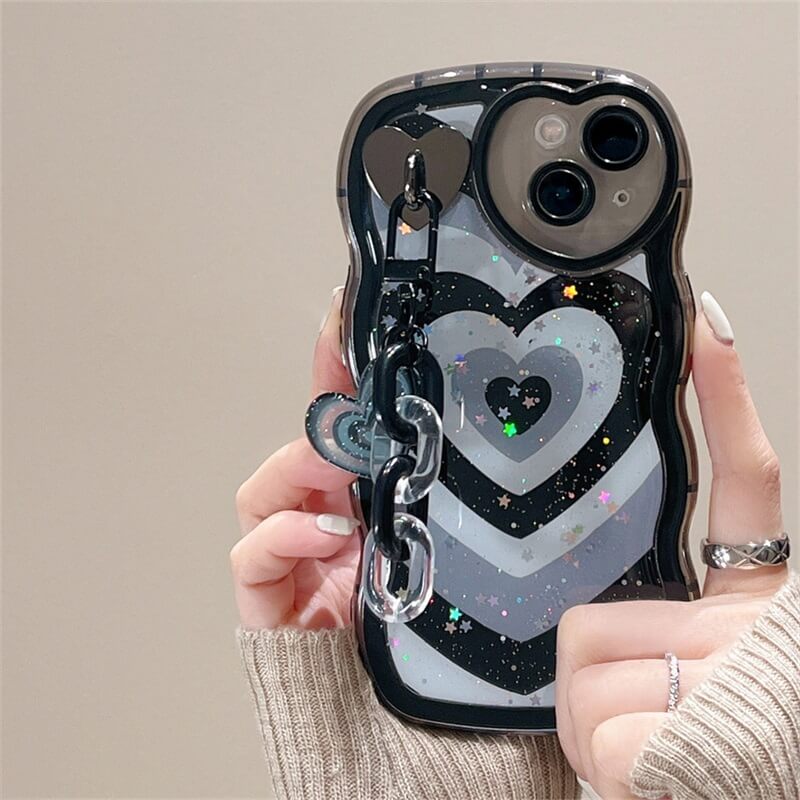 Glitter Love Heart iPhone Case Details:
Compatible Phone Model: iPhone 14, iPhone 14 Pro, iPhone 14 Plus, iPhone 14 Pro Max, iPhone 13, iPhone 13 Pro, iPhone 13 Pro Max, and iPhone 11/12 Series, and iPhone X, iPhone Xs Max
Function: Dirt-resistant, anti-knock, shockproof, bumper
Type: Wrist strap love heart case
Material: Soft silicone, rubber
Colors: Black
Customer Satisfaction:
High-quality product that meets or exceeds customer expectations.
Excellent customer service, promptly addressing inquiries and resolving issues.
Efficient order processing and timely delivery to ensure customer satisfaction.
Guarantee:
Product guarantee or warranty to provide reassurance to customers.
Commitment to replace any defective product within a specified period.
Money-back guarantee if the customer is not satisfied with the product.
Dedicated customer support to handle guarantee-related queries and claims.
Returns:
Hassle-free and easy return process for customers.
Free return shipping or convenient drop-off locations.
Quick refund or exchange of the returned product.
Assistance and guidance from customer support throughout the return process.