Description
Our magic forest mushroom phone case is perfect for the person who loves to wander in the great outdoors and find surreal surprises everywhere. The cover is a lovely way to make sure that your phone doesn't get lost without having to worry about scratches, scuff marks, and other unwanted damage. There are many phone models that can be protected with this magic forest mushroom case, including iPhone 14, 13, 12, 11, and more.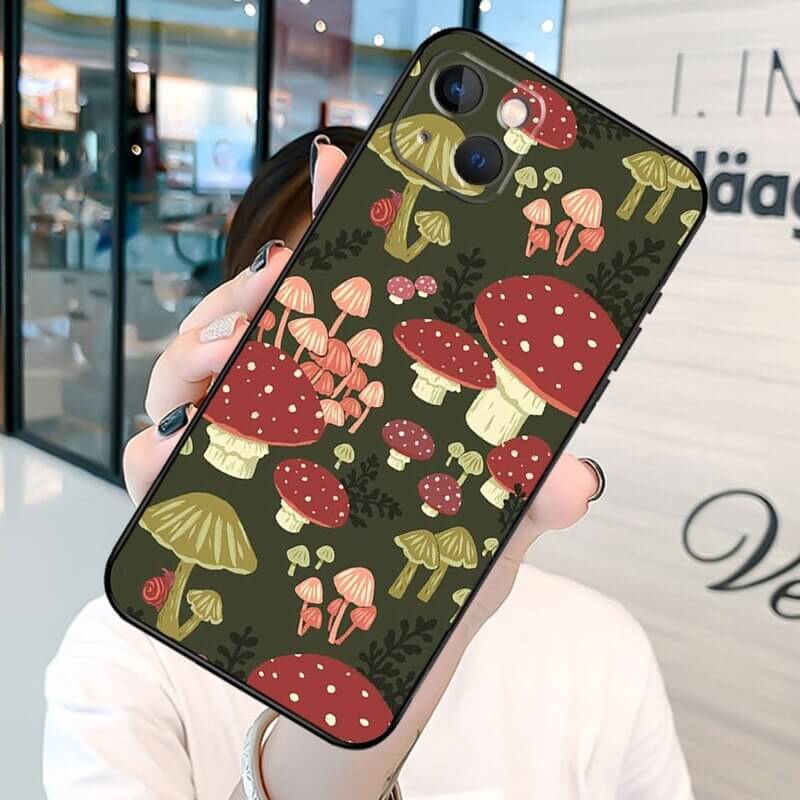 Magic Forest Mushroom iPhone Case Details:
Compatible iPhone Model: iPhone Xs Max, iPhone 11, iPhone 11 Pro Max, iPhone 11 Pro, iPhone 12, iPhone Mini, iPhone 12 Pro, iPhone 12 Pro Max, iPhone 13, iPhone 13 Pro, iPhone 13 Pro Max, iPhone 14, iPhone 14 Pro, iPhone 14 Max, iPhone 14 Pro Max
Design: Exotic, Abstract
Type: Fitted case
Retail Package: Yes
Features: Magical forest iPhone case
Function: Dirt-resistant, anti-knock
Material: Soft Silicone
Shipping:
Our products range from as cheap as $5 to as expensive as $50+, but you don't have to worry about the cost at all because shipping is always free worldwide on all phone cases and covers.
Customer support:
When you work with us, you'll have a direct line to our company. You can always call or email us if you need help with anything or have any questions.
Satisfaction:
We always put our customers first. If for some reason your purchase isn't delivering as we expected, we'll do everything we can to make sure you're 100% happy with your purchase. Your satisfaction is of utmost importance.
You put a lot of work into deciding what to buy, so we want you to feel confident in our store. If you ever change your mind, simply send it back and we'll take care of the rest.