Description
As people shop for iPhone cases, they tend to only consider the protection for the back of their phones. Most cases are geared toward this, offering a variety of enticing colors and styles to choose from, while neglecting to consider the safety of the front of the phone. The screen itself is just as important as the back of the phone, if not more important since it is the part of the phone used to navigate its features. Protecting the back and front of the phone should be equal in your priorities, and with this 360 full-body double slid iPhone 12 Pro case, you can do so with ease.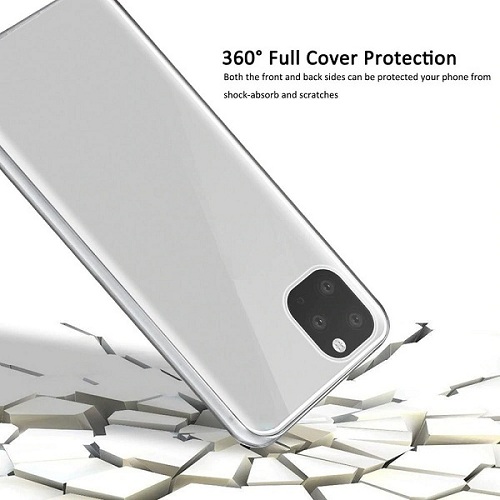 This clear TPU double slid iPhone 12 Pro case is trendy and fashioned out of soft TPU transparent that not only encases the back of the phone in protective materials but also the sides as well.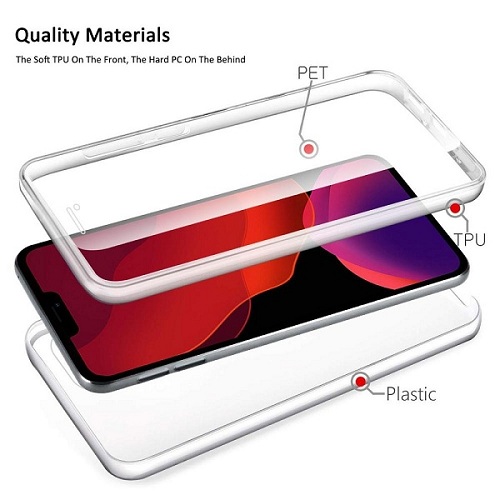 On the front is PET material that protects the phone just as well, while still being thin and sensitive enough to allow you to easily navigate the touch screen of your phone.
In this way,  The material is naturally shock absorbent, ensuring that the shock from the impact won't spread to the phone itself and cause scratches or cracks.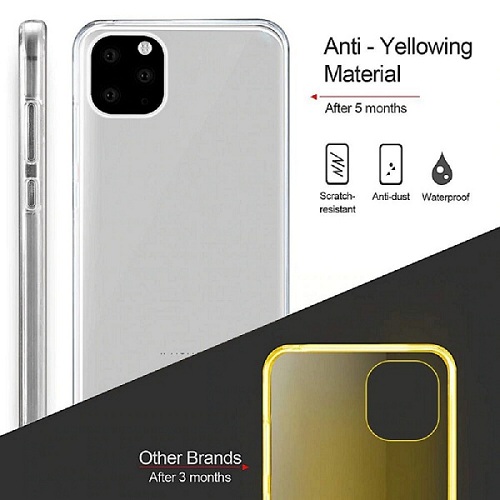 Even though the case covers the entirety of the phone, Our 360 double-sided iPhone 12 Pro/ 12 Pro Max features precise cutouts that won't cover up the ports or the volume buttons and instead makes the latter easier and more comfortable to use.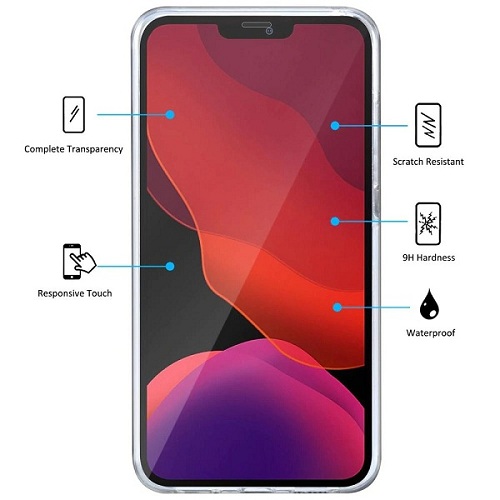 360 Full Body Double Slid iPhone 12 Pro Case Features:
Type: Fitted Case
Features: Transparent TPU Double Sided case For iPhone 12, 12 Mini, Pro, and iPhone 12 Po Max
Compatible Brand: Apple iPhones
Compatible iPhone Model: iPhone 12, iPhone 12 Mini, iPhone 12 Pro, iPhone 12 Pro Max
Function: Waterproof, Dirt-resistant, Anti-knock
Type: 360 full protection iPhone case
Package: Clear TPU Double Slid iPhone Case
Our office hours are :
9:00 a.m. to 6:00 p.m. (GMT +8) of Monday to Friday
9:00 a.m. to 1:00 p.m. (GMT +8) of Saturday
Any questions? Write to us at admin@wawcase.com
WHY SHOULD YOU CHOOSE US?
We will cover your order and ensure the parcel!
Delivery right to the door of your home or office!
Friendly customer service who will always be happy to help you!
30-day money-back guarantee if you don't like your product, just return your item and we will refund your money.