Description
This bling wallet Samsung phone case is created with glitter and beautiful color. Also, is designed to fit together with your phone, so it will not slip off while you are in use. The texture and shiny look are made of high-quality plastic and PU leather, giving solid protection for your phone.
Our magnetic wallet case with card holder is not just for show or protection; but also offers full functionality and plugs your phone's charging port when you slide it into the case from the back. This bling glitter wallet case is now available for Samsung Galaxy S23, S23+, and S23 Ultra.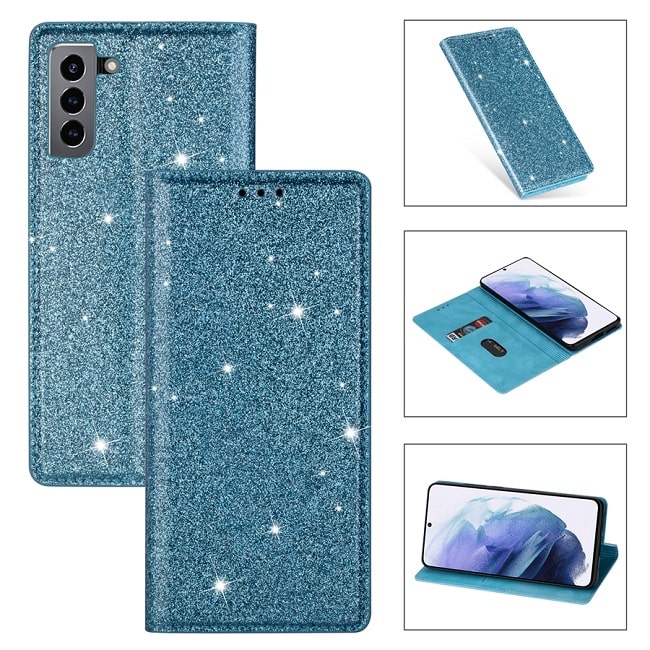 Shipping:
For as little as $5 or as much as $50+, we offer a variety of products that let you outfit your mobile device with protection. And with free shipping to over 200 countries, the cost is never a problem – you get what you need and it's all shipped for free.
Customer support:
When you work with us, you'll have a direct line to our company. You can always call or email us if you need help with anything or have any questions.
We have 24/7/365 tickets and email support. Please contact us anytime you need assistance.
Satisfaction:
We always put our customers first. If for some reason your purchase isn't delivering as we expected, we'll do everything we can to make sure you're 100% happy with your purchase. Your satisfaction is of utmost importance.
Whether you're curious about a certain product or want to purchase it, we want to make sure you have the best possible experience. If you ever change your mind and want to return it, all you need to do is send it back. We'll take care of everything.